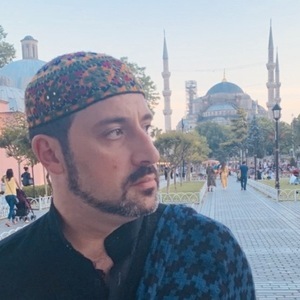 John Pinna
Co-Host of Crossing Faiths
John Thomas Pinna is Director of Strategic Partnerships and Development for Religion News Foundation. Over his 20-year career, Pinna has personally secured and managed $600 million dollars and $12.7 billion dollars as a leader of a team across 43 projects, with engagement in 22 countries in the Middle East and North Africa and Asia.
After leaving an international career in industry in 2009 to focus on positioning the Muslim community positively with other faiths, Pinna joined the American Islamic Congress (AIC) as their Director of Government and International Relations. After AIC, he continued for three years to develop multi-faith events while executing international programming as the executive director at the Development Organization for Societies in Transition (DOST), culminating in events with Muslim leaders and His Holiness the 14th Dalai Lama.
In 2016, Pinna was named the Vice President of Development for the USAID-funded American University of Afghanistan (AUAF) where he managed the non-academic departments and established several functional departments. Pinna also managed two USG funded projects: the Business Innovation Hub and the International Center for Afghan Women's Economic Development, and USG and non-USG funded projects. Pinna also drafted parts of the U.S. National Security Strategy (NSS) and supported the logistics of the first DOS Ministerial. He advises the National Security Council Directorates on Iran, Pakistan, Afghanistan, Tunisia, and international religious freedom (IRF), as well as DOS bureaus on Afghanistan, Libya, Tunisia, and the Ukraine, and on countering radical ideology.
John Pinna has hosted 77 Episodes.