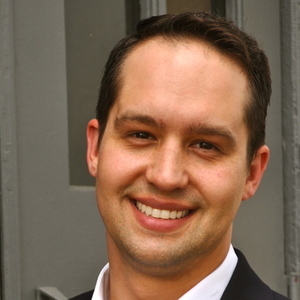 Matt Hawkins
Co-Host of Crossing Faiths
MATTHEW HAWKINS' career spans 18 years at the intersection of religion and politics, including over a decade of broadcasting and podcasting experience and 8 years in government relations. Most recently he served in Washington, D.C. as a policy director for the Southern Baptist Ethics & Religious Liberty Commission (ERLC), the public policy entity of the largest organization of Protestant churches in the United States. During that role he also hosted a podcast for four years that featured members of Congress, ambassadors, and other policy makers. Matt also participated in the International Religious Freedom Roundtable, serving as co-chair of the congressional working group and on the steering committee.
Earlier in his career Matt served as executive producer for two nationally syndicated radio broadcasts. After 8 years in Washington he is pursuing a PhD in public theology while working as a podcaster, writer, and consultant. Matt remains an Associate Fellow with the ERLC's Research Institute and serves as a board member for One America Movement, an intiative to bring Americans together across racial, religious, political and geographic divides to address pressing social problems. His writing has appeared at The Wall Street Journal, ERLC.com, ReligiousFreedomInstitute.org, and in a collaborative chapter for The Rhetoric of Religious Freedom in the United States (2017, an academic title). Matt holds an M.A. in Philosophy (Ethics and Public Affairs) from George Mason University, a B.B.A from Belmont University, and lives with his family in the Nashville, TN area.
Matt Hawkins has hosted 75 Episodes.