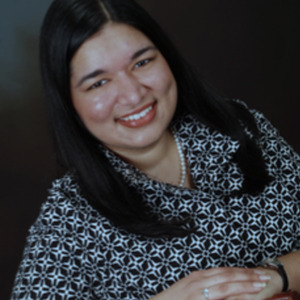 Ruth Malhotra
Special guest
Ruth Malhotra serves as Public Relations Manager at Ravi Zacharias International Ministries, a global organization seeking to impact cultural influencers through evangelism, apologetics training, and humanitarian outreach around the world. Her areas of interest include Christian apologetics, global missions, anti-slavery initiatives, free speech, religious liberty, and grassroots politics.
A graduate of Georgia Tech where she studied International Affairs and Public Policy, Ruth enjoys cheering on the Yellow Jackets during football season, going to weekend conferences in Washington D.C., attending her cousins' week-long Indian weddings, traveling the world, and taking lots of pictures at all of the above.
Previously a communications consultant and grassroots political activist, Ruth has been actively involved in the Republican Party and conservative movement focusing on academic freedom at America's colleges and universities as well as religious freedom causes at the national and international level.
As a student at Georgia Tech, Ruth took a stand for Judeo-Christian principles on campus and faced tremendous opposition. In 2006, she filed a federal civil rights lawsuit against Georgia Tech for free speech and religious liberty, and her case resulted in a series of precedent-setting victories which expanded the rights of Christian students and organizations on campuses across America. Upon graduating from Georgia Tech, Ruth established an alumni effort aimed at promoting academic excellence, intellectual diversity, and accountability at the Institute. Ruth's efforts have garnered the admiration of many prominent leaders and authors. Phyllis Schlafly said, "Ruth Malhotra is a formidable force on campus, and I'm glad she's on our side." David Horowitz said, "Ruth Malhotra is a stand-up warrior for academic freedom." Newsweek's Howard Fineman called Ruth Malhotra "Conservatism's Fresh Face."
In 2009, Ruth became the youngest recipient to receive the Ronald Reagan Award from the American Conservative Union. In 2013, Ruth was selected for the Washington Examiner's Red Alert Politics "30 Under 30" list, featuring the 30 most influential conservatives in public life under 30 years old.
Ruth has attended First Baptist Church Atlanta all her life, and has been actively involved in a number of church ministries including the Children's, Music, and College Ministries. She also served on staff in the Global Missions Ministry for three years, and remains involved as a teacher in the International Ministry Sunday School class. She strives to carry out the FBA mission statement in her own life: "To touch the world with the Word of God, motivated by a passion for God and a compassion for people."
Ruth is a columnist for The Christian Post and enjoys reflective writing, photography, and travel. She resides in Atlanta, Georgia.
Ruth Malhotra has been a guest on 1 episode.
June 10th, 2020 | Season 3 | 37 mins 38 secs

bible, christianity, islam, politics, quran, religion

A Christian and a Muslim talk religion & politics.