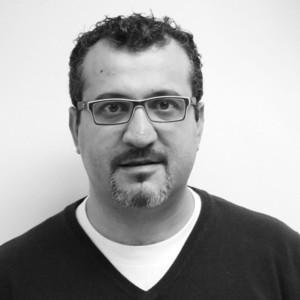 Mustafa Akhwand
Special guest
Mustafa Akhwand is the founder and Executive Director of Shia Rights Watch (SRW).
His peace advocacy efforts span from West to East as he facilitates non-violence on the ground in war-ridden nations such as Iraq. He founded the Shia Rights Watch, which focuses on the humanitarian rights of Shia Muslims in 2011.
Mustafa Hold BCS (Bachelor of Computer Science) and BBA (Bachelor of Business Administration) and MS in MS in Conflict Analysis and Resolution from George Mason University focusing on Dynamic of Violence. Mustafa has also led facilitation, mediation, and peace-building programs in places such as Iraq and Afghanistan.
Mustafa Akhwand has been a guest on 1 episode.
February 20th, 2020 | Season 2 | 1 hr 11 mins

christianity, conflict resolution, human rights, islam, politics, religion, shia, sunni

A Christian and a Muslim talk religion & politics.