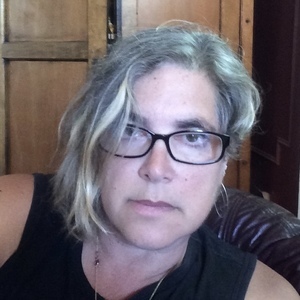 Dr. JoAnne Myers
Special guest
Dr. JAM, as her students call her, believes in active citizenship. She serves as the Vice President of the board of the Hudson Valley LGBTQ Community Center. She is an emerita board member and former Chair of the Board of the Eleanor Roosevelt Center at Val Kill. Previously she has served as President of the Board of The Hudson River Sloop Clearwater, and on the executive Board of the Grace Smith House. She is currently an Ulster County Human Rights Commissioner. She wrote a bi-monthly column in InsideOUT magazine, and has had a blog at www.blogging-for-america.blogspot.com. She tweets as @feminista54.
She has authored two books on the Lesbian Liberation Movement, her third book The Historical Dictionary of the Lesbian and Gay Liberation Movements (Scarecrow Press/Rowman Littlefield) was published Septemeber 2013. She has various chapters in other books on subjects as diverse as feminist philosophy; and property rights and NIMBY. Dr. JAM has written numerous articles
and given many talks and workshops. Her workshops include Domestic Violence, Jurisprudence & Political Theory: Challenging Orthodoxies; The Political Lessons of Eleanor Roosevelt; and It's My Body: Citizenship and Reproductive Rights. Dr. JAM also presents on Teaching Justice. She edited the Fall 2009 issue of the Hudson River Journal, which focused on one of her heroes: Eleanor Roosevelt. She serves on the editorial board of the Journal: Politics & Gender. Dr. JAM also recently completed a book about public policy and citizenship: the entrenching of second-class citizens.
Dr. JoAnne Myers has been a guest on 1 episode.
July 22nd, 2020 | Season 4 | 1 hr 27 mins

bible, christianity, islam, politics, quran, religion

A Christian and a Muslim talk religion & politics.